Waterfront City 3
A new city quarter is being born
on the Danube riverbank of Óbuda.
One of the most unique developments in Budapest started in 2019 on a 50,000 sqm plot of land located in the immediate vicinity of the Danube bank in Óbuda. The aim of the development was to create a "smart city" district with 1400 apartments and 3,000 sqm of retail, hospitality and office units, which is pleasant, environmentally friendly and offers a wide range of services and is integrated into the neighbourhood.
The development, which is being built in several phases, located on the area bounded by Folyamőr Street, Miklós Square and Bogdáni Road. The unique atmosphere of Waterfront City combines the architectural values and atmosphere of the past with the most innovative solutions of today. The unique building of the former Óbuda Szeszgyár and the former chimney of the factory have been given fresh features, highlighting their distinctive appearance.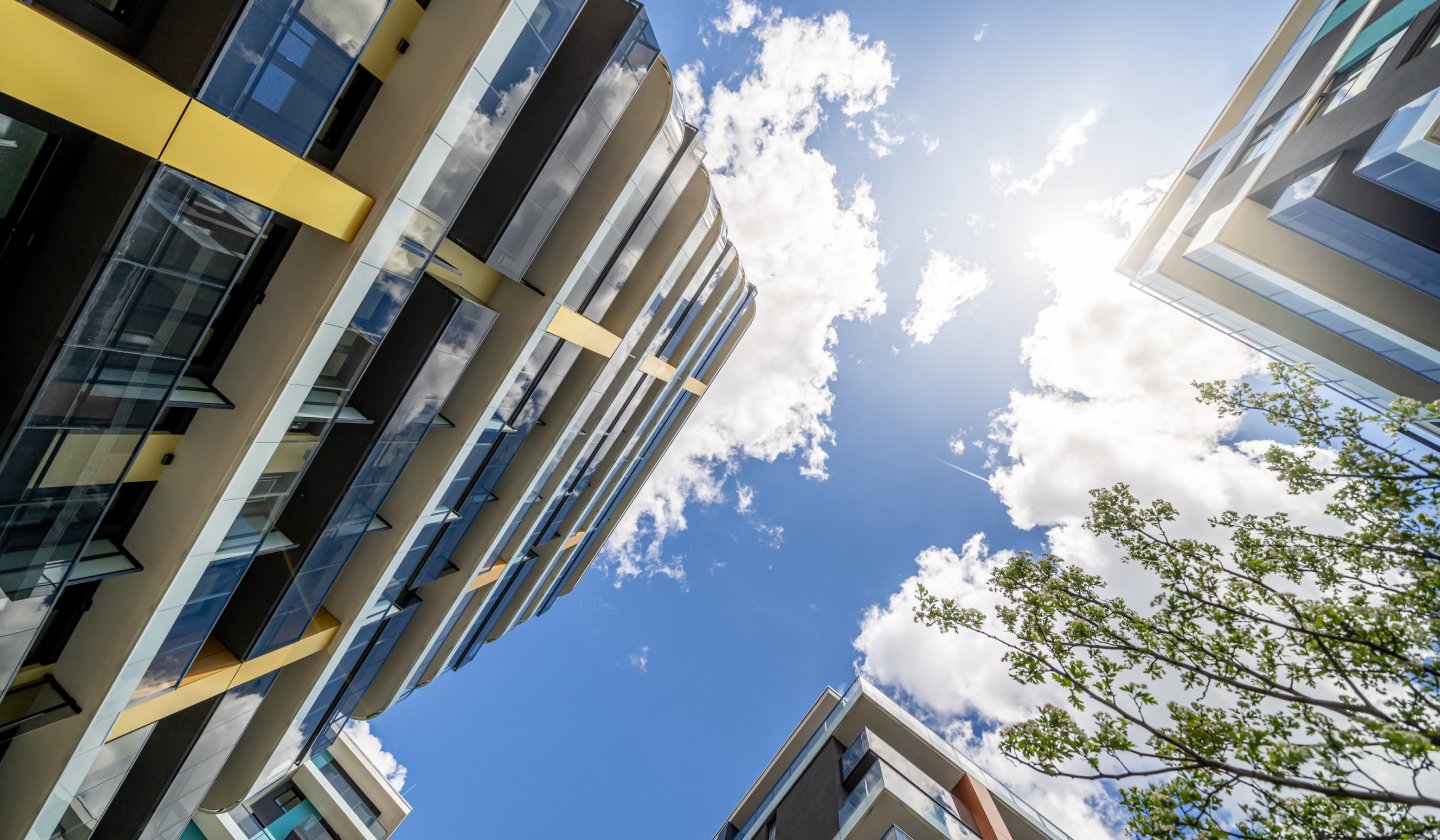 The green-roofed residential buildings and the huge park area with its many clever features offer a quality, welcoming and lovable environment for the conscious, discerning home seeker, in the spirit of responsibility for the environment and the future.
In the third phase of Waterfront City, two 9-storey buildings and one 13-storey building with a total of 218 apartments were delivered in Q1 2023. The buildings have apartments from 27 sqm studio apartments to 107 sqm apartments with large terraces. 96% of the apartments have terraces and the remaining homes have garden access.
| | |
| --- | --- |
| Handover | Q1 2023 |
| Number of apartments | 218 |
Gallery